Regular price
Sale price
€12,00 EUR
Unit price
per
Sale
Sold out
Amaro Elisir San Pellegrino comes from a unique infusion of officinal herbs and alpine aromatic plants in alcohol and water. The result of the recipe, handed down since the early twentieth century, is a pleasant and tonic after-meal bitter digestifs with beneficial digestive properties.
Medicinal herbs and alpine aromatic plants contained:
Gentiana Pannonica (Genziana): therapeutic properties for the digestive system, stimulating the gastric, tonic and purifying functions.
Peppermint (Peppermint): anesthetic, antiseptic, purifying and carminative properties.
Achillaea Millefolium (Achillea): known healing and haemostatic properties and is also useful in case of muscle spasms.
Cinchona Officinalis (China): aperitif and digestive, eupeptic and antimalarial properties.
Aloe Perfoliata (Aloe): anti-inflammatory and healing properties, useful for the immune defenses, to protect and repair tissues against rheumatological diseases.
Artemisia Absinthium (Artemisia): sedative and expectorant effect, useful against cough.
Bigaradia Sinesis (Bitter Orange): anti-inflammatory and disinfectant properties.
ALCOHOL DEGREE/CAPACITY:
23% vol. / 700 ml
CLASSIFICATION:
Herbal bitter digestif.
APPEARANCE AND AROMA: Clear and dark brown; with the typical taste of officinal herbs and alpine aromatic plants in alcohol.
Environmental Labeling

From 1st January 2023 the new obligations relating to packaging and packaging waste come into force following the entry into force of D.Lgs. n.116 of 3rd September 2020 which made environmental labeling mandatory.

The producers have

FOR CORRECT DISPOSAL CLICK HERE.
Share
View full details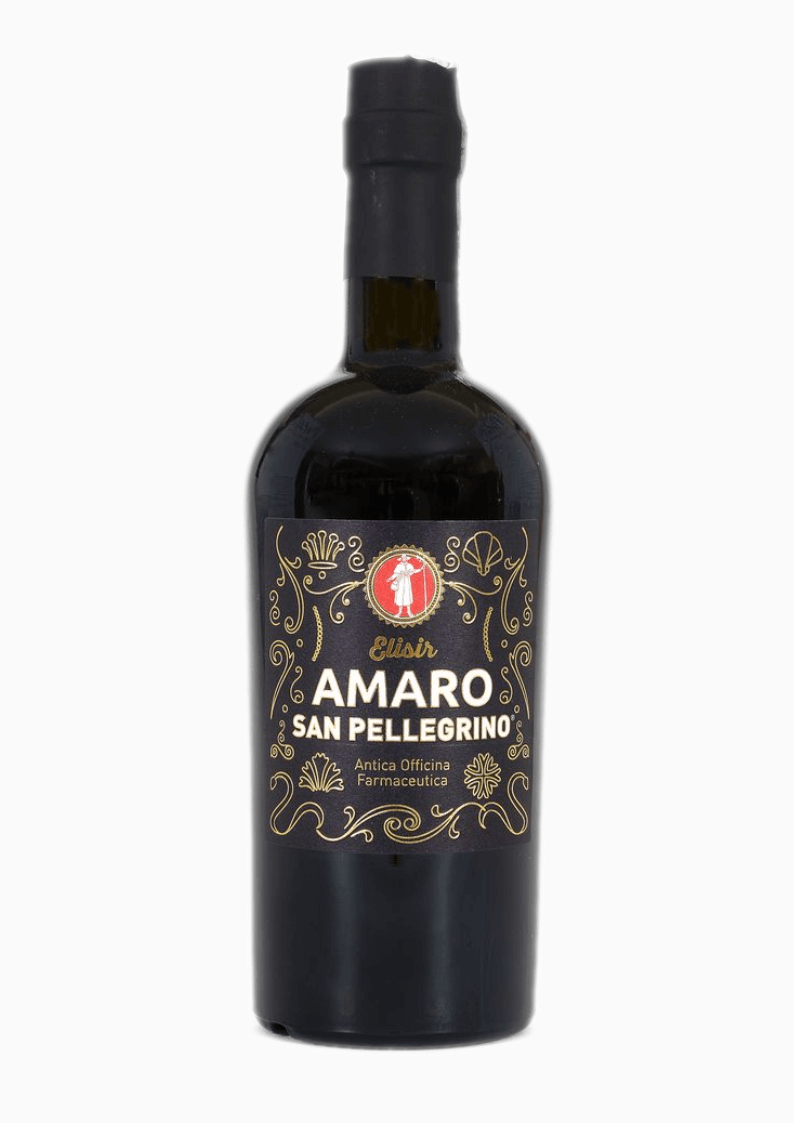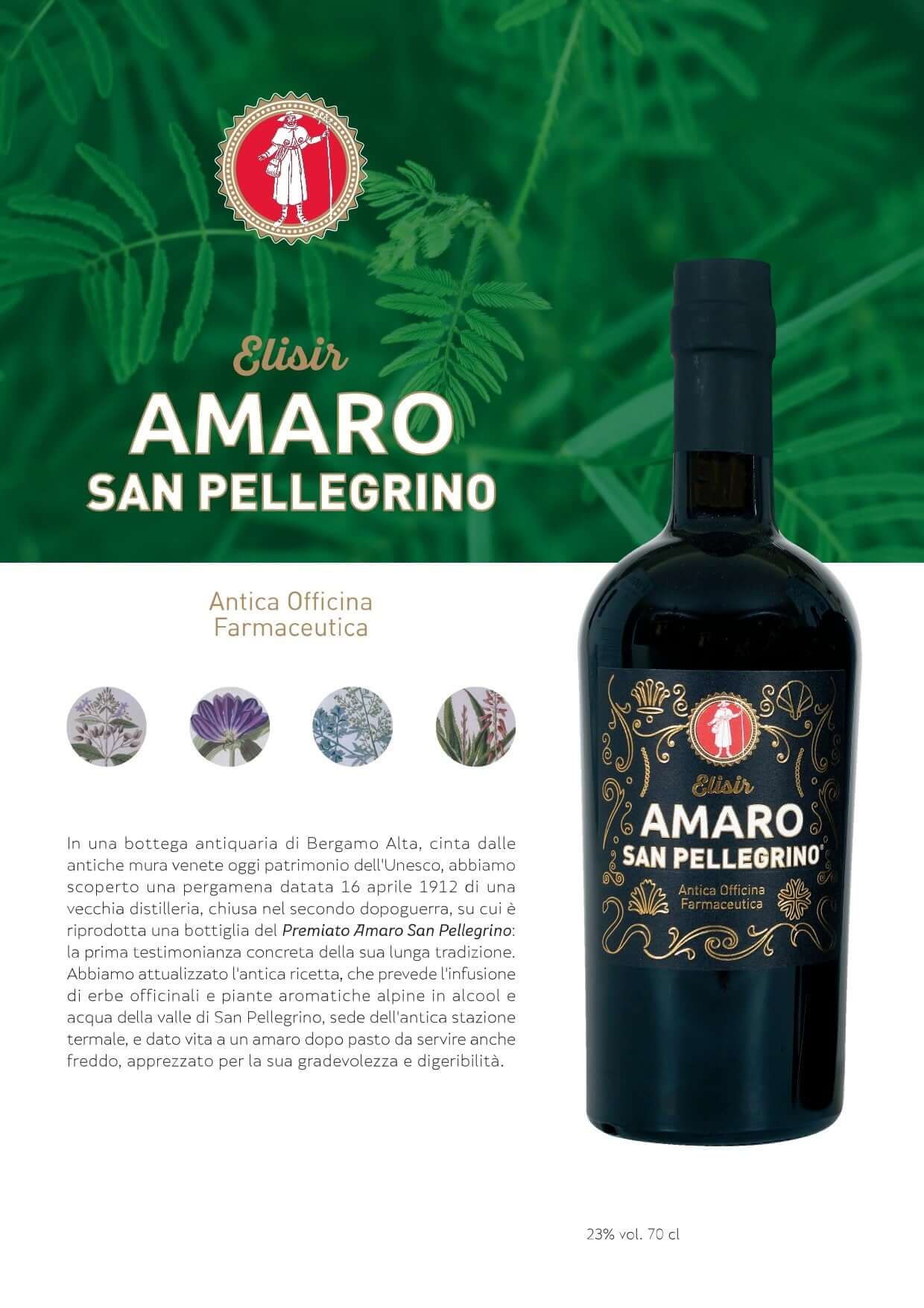 San Pellegrino
È un ottimo amaro dal gusto molto piacevole con un ottimo aroma